Stock Security Tape
Product Overview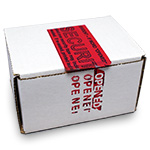 Tamper evident security tape provides a security seal for shipping cartons, pallets, wooden crates, envelopes, bags, or other containers. After applying and when later removed, the security tape will show tamper evidence by self destructing, leaving words (OPENED) on the package and in the security tape itself.
Protect your products & equipment
Control access to shipping cartons, pallets, and other containers
Indicates tampering or pilfering
We offer stock and custom tapes.
Tape Dispenser, 2 in, DST2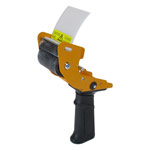 Code: DST2
Tape Dispenser, 3 in, DST3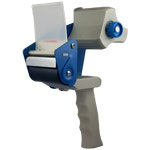 Code: DST3
Can't Find What You're Looking For? Try our Application Search
For Questions and Ordering Information, Please Contact: